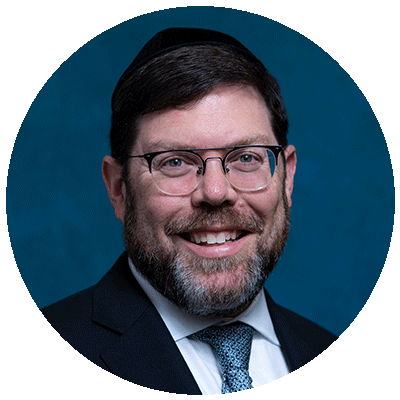 Rabbi Menachem Penner
Rabbi Menachem Penner
is the Max and Marion Grill Dean of Rabbi Isaac Elchanan Theological Seminary at Yeshiva University where he has the privilege to inspire and train the rabbis of tomorrow. Rabbi Penner served as the spiritual leader of the Young Israel of Holliswood in Queens for 20 years. He continues to teach, focusing on Tanach, Tefillah and Machshavah, in communities worldwide. Rabbi Penner is also a valued resource for many in the Jewish community navigating personal and family challenges. He received his semicha from RIETS and is proud to serve the institution from which he received his formative education.
Gedalia Penner-Robinson
Gedalia Penner-Robinson
has worked for many years in LGBTQ+ advocacy within the frum Jewish world, working with organizations like JQY, Eshel and Keshet. Most recently, his 18Forty podcast with his father, Rabbi Menachem Penner, highlighting their ongoing relationship, made a splash in the Jewish world and spurred much conversation around LGBTQ+ acceptance in the frum community. He is a musician by trade, and has served as musical director of Y-Studs A Cappella and resident at Hadar's Rising Song Institute with Joey Weisenberg. He is currently in his 3rd year of Cantorial School at The Jewish Theological Seminary, and lives in Riverdale with his husband, Caleb, and his dog, Booker.